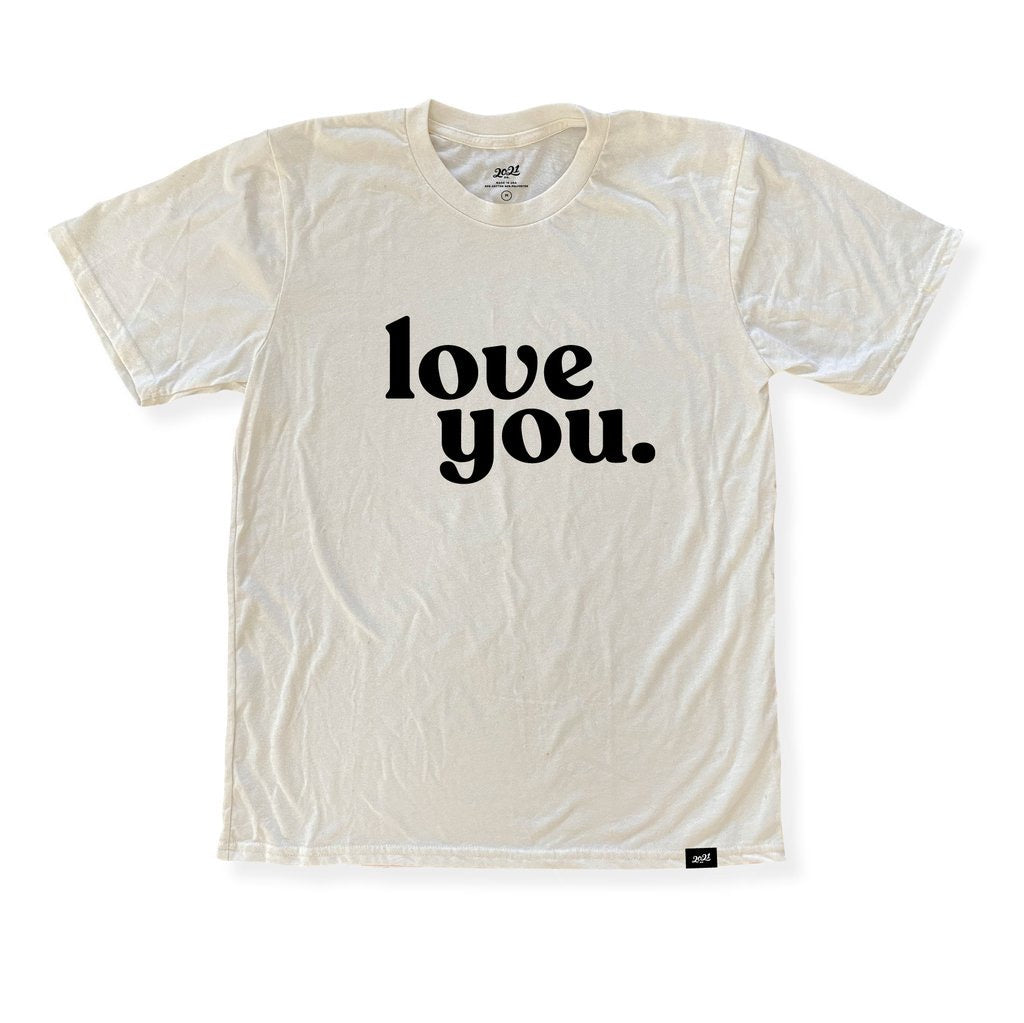 Hope loves you. And so do we. 
Is there anything more important than a true friend? I am lucky to have a handful, and as my brother Tim often said before he passed, if you can hold up your hand and count a true friend for every finger then you have it all.  He was right. This is a short story of my daughter Taylor's best friend Hope, and how she inspired our newest "love you" tee. 
They are both swimmers at Wheaton College and although different in many ways, they bonded quickly and became the very best of friends.
Hope was immediately part of our family and each time we would visit Taylor for a swim meet or meal it would be the two of them. Hope might just be the kindest, most thoughtful person I am lucky to know.
She is authentic, sweet and hilarious.
One night after a home swim meet, we all went to dinner. She was asking about 2021 Co. and about our mission and we started brainstorming tee shirt ideas.  Hope got up to use the restroom and when she bounced back towards our booth, she blurted out "What about a shirt that says, 'I love you' and that is it."
She went on to explain what many of us who have lived longer than she already know—that we are here for love. That love itself; the giving and receiving it is indeed the meaning and mission in life. 
How simple, true and powerful. 
That is how this tee came to be. An idea from the kindest college girl you could ever meet. A girl who is the first to cheer on the last swimmer, to flash a smile to anyone and everyone she meets and who belly laughs generously until she snorts.
We hope that you will love this shirt as much as we do. Everyone deserves to be loved and to also know how important it is to love yourself. 
Xo,
Nicole
Details of this super soft tee: Unisex, 100# Organic Cotton, Made in the USA, Screen printed by hand in small batches in RI. Hand sewn tag
Nicole Couto