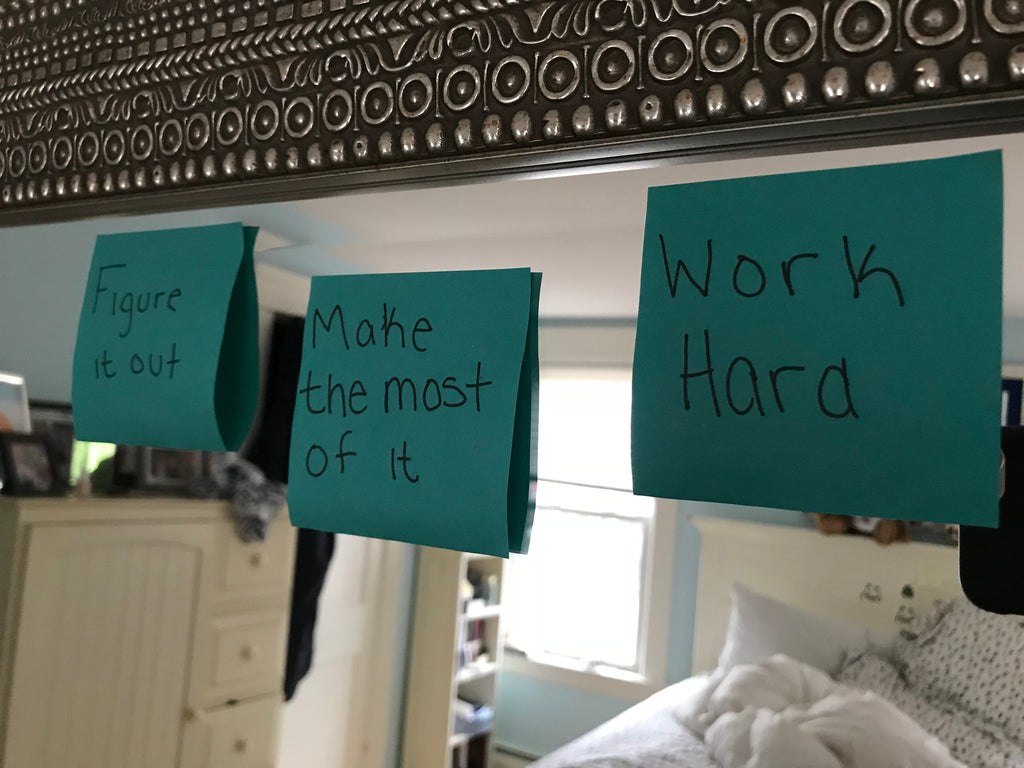 When I was a kid, I wrote a lot of notes.  
Notes to myself, notes to others, notes to dead people and even to God. 
They varied in tone, some professed my love for the boy on the bus and was folded up into a little triangle and left on my BFF's desk.  Others were words of encouragement to myself when life seemed like a cold rainy day lasting longer than it should. Its both cringeworthy and wonderful to see your teenage bubble handwriting with heart dotting "i's" on faded lined paper. 
The feel of the paper in your hands 30 years after the pen was moved to string letters into words and words into paragraphs about subjects that were imperative at that moment in time. I fear that my own teenagers will have only emails, texts, and other forms of tech communication to look back on when its their time.  
When you hold a card and gaze at the signature or handwritten words from a loved one, you FEEL it.  The DNA is on that piece of paper and always will be. Print outs of emails will never create that kind of emotion.
Paper is personal. 
Recently I was in my daughter, Taylors room and saw this on her mirror:
And this on her bed:
Notes to herself, reminders, intentions and words from others. 
Perhaps a little old-school-note-writing has rubbed off on my girl.
-Nicole
Nicole Couto