#HopeIsContagious —A Campaign for Human Connection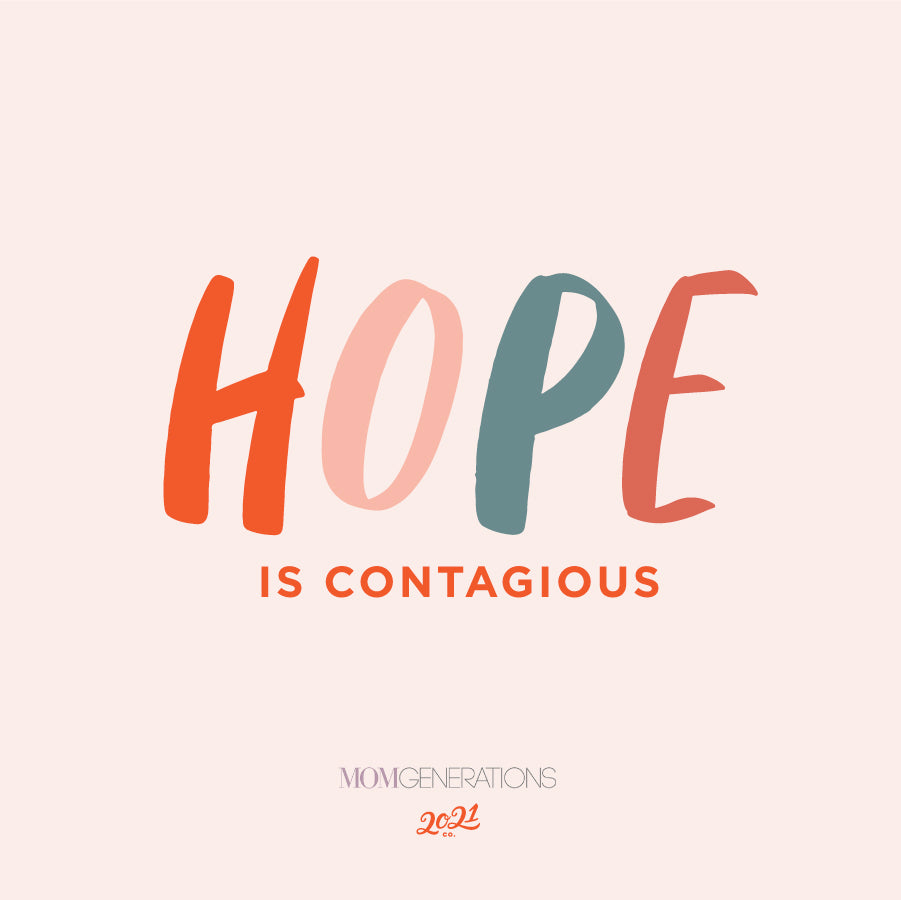 At 2021 Co., we are proud to partner with Audrey McClelland of
MomGenerations
to do our part during this unprecedented time.  
The world of every human has been turned upside down. Panic and fear is running rampant as COVID-19 has already had an unprecedented effect on our world. Amidst this fear and quake, is the call to action and for hope.
Action, in many cases, means staying in our homes, taking care of our families and avoiding social outings. For others, it is fighting this virus head on—in hospitals, labs, in with our first responders.
We are taking on the challenge of spreading hope. Hope amidst the fear, and encouraging it to spread faster than this virus is able to. We have a unique opportunity, with social distancing  to focus inward and to slow down, to love more, regroup, simplify and remember what is truly important in life.
Our mission is to to foster human connection and it's more important now than ever. 
Visit our blog tomorrow for our very first day of content to help on this mission. 
You will see a daily download of a brand new "ConnectPack" where each day new activities will be available for download at
 2021co.com
 and
Momgenerations.com
and will include the following:
an inspirational quote to print and share

a card-coloring activity with ideas on who might be most in need

Q+A interview style exercise to do with older kids. 
We hope that in a small way, we can provide some tools for you and your family to connect with those around you and spark conversation within your home.
Please be safe and healthy.
xo
Emily + Nicole